Participants
Attie Combrink
Roelf Botha
Several problems the last year with obtaining data from the Richardsbay GPS reference station, necessitated a system repair. We left at 05:00 from Johannesburg on Monday, 19 May, to Richardsbay.
On arrival there, our GPS directed us to drive through fences and bushes, so we had to find an alternative route to our station! The map shows the 'old' and 'new' route.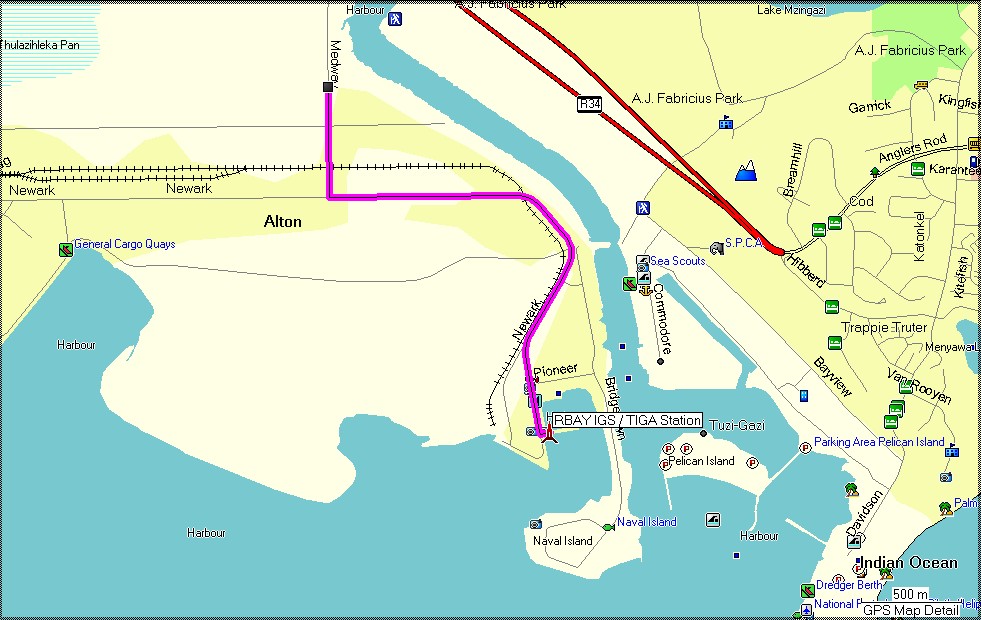 Old Map- we had to navigate through bushes.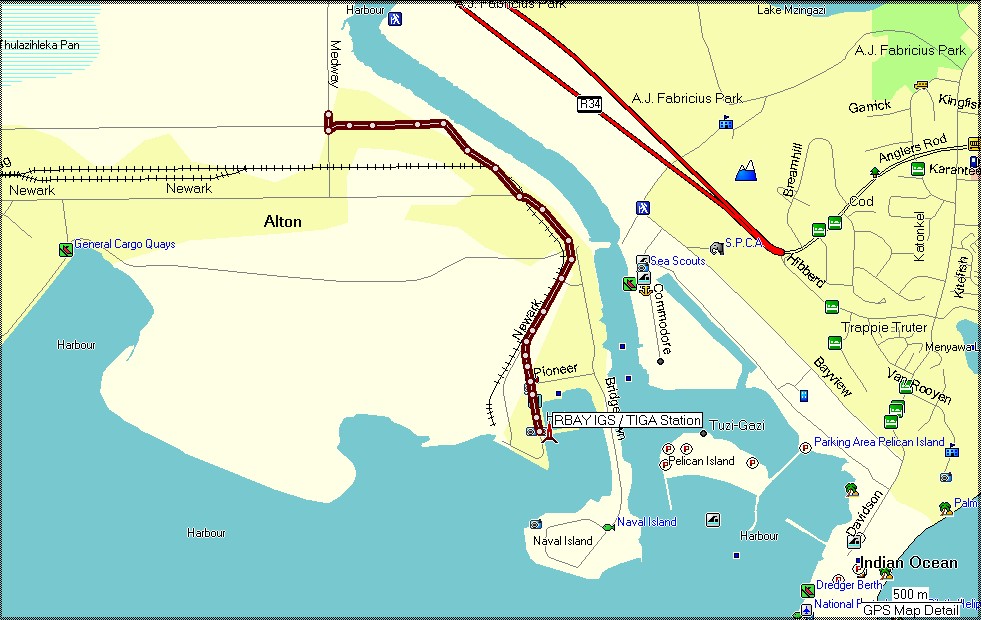 New Route we found to the GPS Station
Left: To the left, the Tide Gauge, and on the right, the pole with the GPS Station. The antennae is right at the top, below it is the box containing the power supply and power backup, GPS Receiver and Wireless modem.
Below: Inside the box.

The Tide Gauge and GPS system installed at Marion Island.
The station consists of 2 parts: the receiving station and the data PC, which communicate via a radio modem link.
On investigation of the system we found that the backup battery as well as the power supply were faulty and that the PC also needed a reboot. Both these problems could be linked to the 'Load-shedding' we experience in South-Africa, from a shortage in available electricity capacity to meet demand. We completed the following tasks:
Replace Receiver-side battery
Replace Receiver-side Power Supply
Replace PC UPS battery
Reboot and test PC
Check internet connectivity as well as remote login functionality
Check for proper data transfer
| | |
| --- | --- |
| As part of this we had to buy new locks for the Receiver box (the old ones were rusted to such an extent that we had to break it open!) we encountered a very strange traffic sign... | |
One more note on load shedding: We definitely know that the effects are also felt in Richardsbay- one of the local restaurants had a special 'Load-shedding Menu'